Mountain Biking and gravel
The feeling of the wind rushing though your helmet!
Dartmoor Mountain Biking is some of the finest around so join us on a two wheeled adventure, exploring some of Dartmoor's famous mountain biking trails. We'll teach you some basic skills to keep you safe and ensure you can have fun.  See this as your first trip into the highly addictive world of riding bikes off road!
Choose between a half day, full day or over night bikepacking adventure, see our pricing page for details on adventure lengths and costs.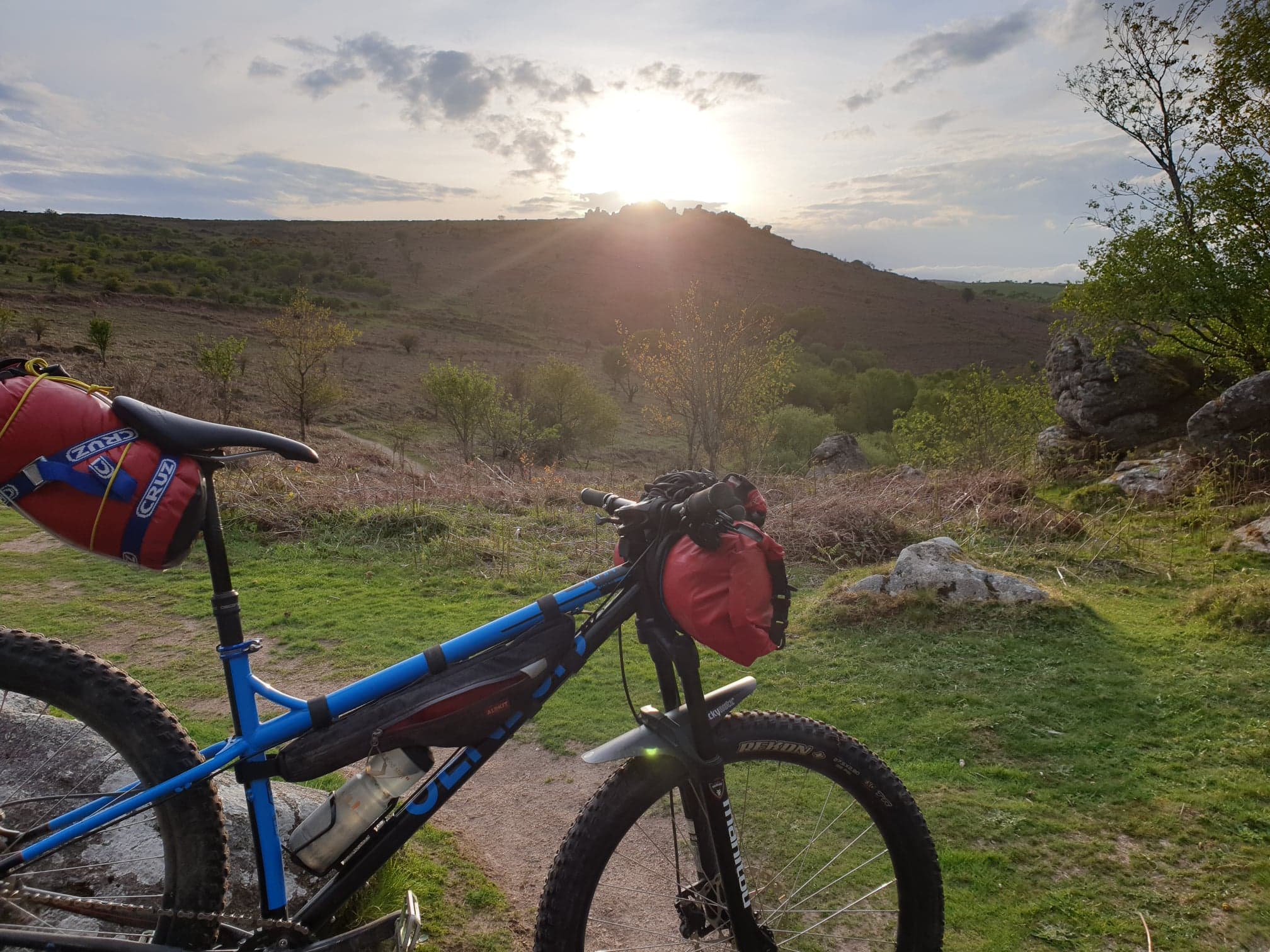 Try the latest trend in cycling! Join our guides, go gravel riding on Dartmoor. If you're feeling particularly adventurous, come bikepacking with us!
What is gravel riding?
Its a true adventure, it sits somewhere in between all the other branches of cycling. For some, its like road cycling with less cars. For others, its a very relaxed form of mountain biking. If you're feeling brave then we can strap on some gear and go bikepacking. The wonderful combination of cycling and wild camping!
There is no rush, no race, just quiet gravel tracks, a bike and lots of breaks for snacks and photos. With the whole of Dartmoor to explore we can choose the best location for your aims and the weather conditions.
We can undertake a short sharp half day ride, a awesome all day ride, or if you're feeling extra adventures we can strap on some bags and go bikepacking. Two half days with an wild camp to join them. If you have a more epic plan in mind then I am sure we can accommodate this!